Sharrow the Road!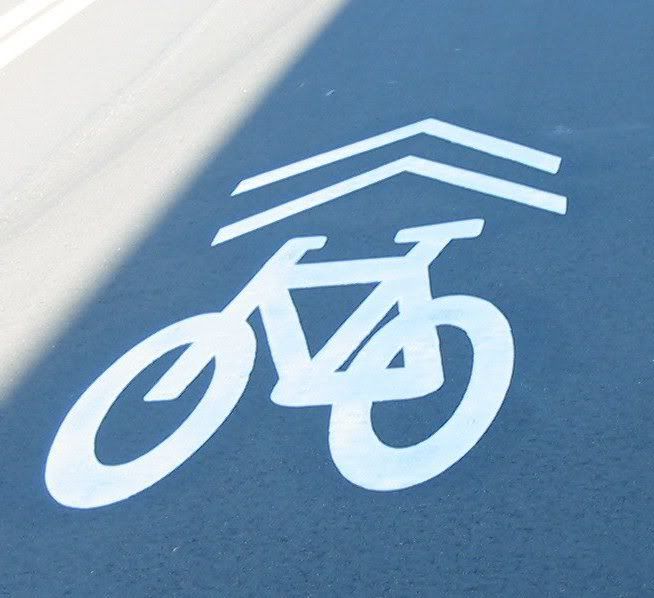 Sections of Call Street without bike lanes now sport the sharrow marking, big and bold in the road. You can't tell the scale of it by the photo, but it's the width of half a travel lane. Motorists will definitely see the sharrow, but will they know what it means? The city is planning an educational event to try to spread the word on sharrows.
The sharrow is a big deal for Tallahassee because it is not considered standard. It's not adopted in the MUTCD as an approved pavement marking. Yet. Getting non-standard pavement markings or signs installed is a tough sell with the city.
Look for more sharrows coming to Virginia Street and Jackson Bluff.